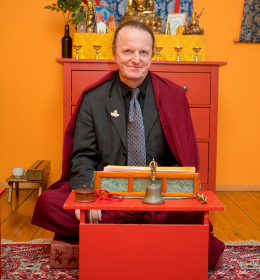 Systematic build up teachings on the preparatory exercises of the classical Ngondro. In addition, explanations on how to successfully enter the path without the classical exercises, the so-called path of a yogi. (As defined by Khenpo Tsultrim Gyamtso Rinpoche).
The next dates
2021-01-16 to 17
2021-02-13 to 14
2021-03-13 to 14
Saturday:
10:00 a.m. and 3:00 p.m.
Sunday:
10:00 a.m. and 5:00 p.m.