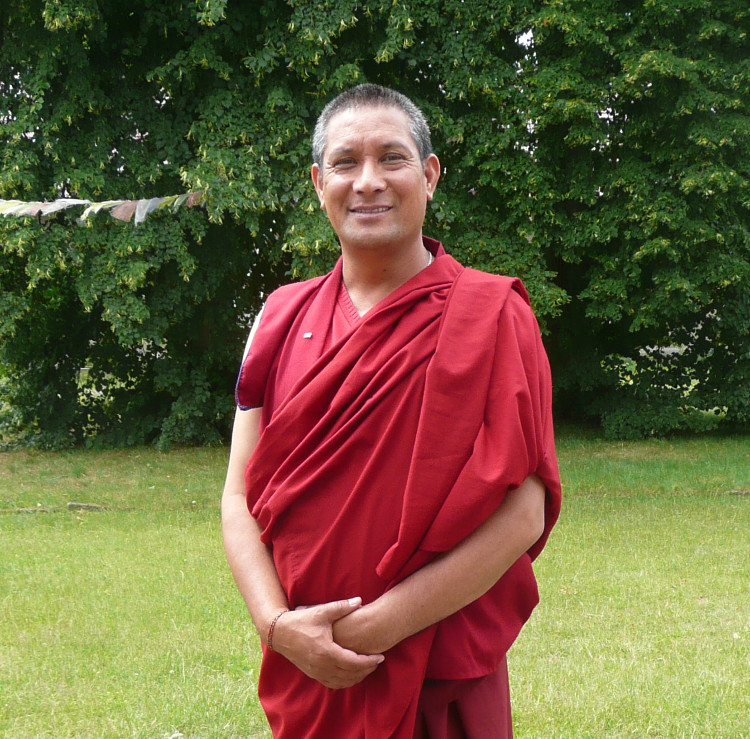 The Noble Eightfold Path
with Acharya Lama Sonam Rabgye
The Noble Eightfold Path refers to the fourth of the Four Noble Truths, which the Buddha explained at his first teaching. It is a guide to attaining spiritual liberation and overcoming suffering. It is divided into three parts, wisdom, ethics and meditation, all of which should be applied in our life.
Acharya Lama Sonam Rabgye will explain the Noble Eightfold Path.
Acharya Lama Sonam Rabgye
Acharya Lama Sonam Rabgye was born in 1961 in the Nepalese region of Manang, near the Tibetan border. He studied the Buddhist doctrine and philosophy at Shri Nalanda Institute in Rumtek, India, and then taught at Karma Lekshe Ling Institute in Kathmandu. He then completed the traditional three-year retreat at Pullahari Monastery in Nepal. Since 1999 Lama Sonam Rabgye lives as residence lama in the Kamalashila Institute in Langenfeld in the Eifel.
Public talk – Dharma and everyday life
Course

2022-08-13, 10:00 a.m. to

2022-08-14, 5 p.m.
Course fees

Dormitory:

119,50 €

Double room

124,00 €

Single room

132,00 €

These prices are all inclusive. Personal donations may be given to the teachers.