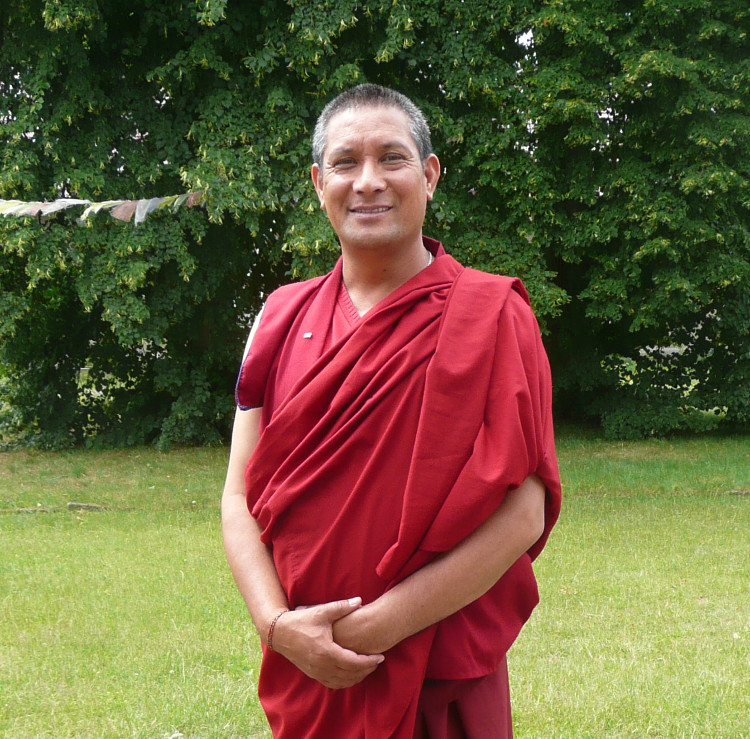 The six Paramitas
with Lama Sonam Rabgye
The Sanskrit word 'Paramita' means perfection. The Paramitas are antidotes to negative attitudes.
Generous giving against avarice,
ethical discipline against lack of discipline,
patience against hatred and anger,
joyful effort against indolence and laziness,
Samadhi against distraction,
Wisdom against wrong views.
Lama Sonam will explain the practice of the Paramitas in everyday life to us.
Lama Sonam Rabgye
Lama Sonam Rabgye was born in 1961 in the Nepalese region of Manang, near the Tibetan border. He studied the Buddhist doctrine and philosophy at Shri Nalanda Institute in Rumtek, India, and then taught at Karma Lekshe Ling Institute in Kathmandu. He then completed the traditional three-year retreat at Pullahari Monastery in Nepal. Since 1999 Lama Sonam Rabgye lives as residence lama in the Kamalashila Institute in Langenfeld in the Eifel.
Course

2020-07-11, 10:00 a.m. to

2020-07-12, 5 p.m.
Course fees

Dormitory:

96,00 €

Double room

100,50 €

Single room

108,50 €

These prices are all inclusive. Personal donations may be given to the teachers.