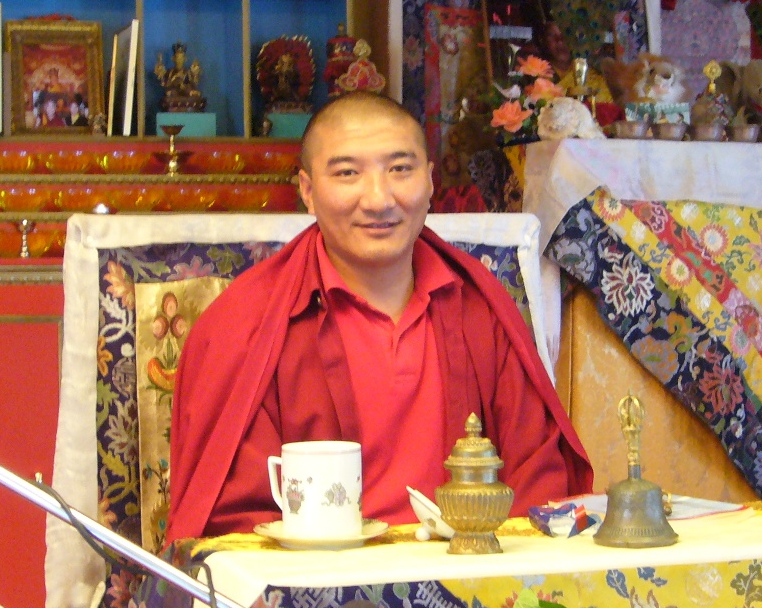 The twelve Links of Dependent Arising
with Lama Kunga Dorje
The doctrine of Dependent Arising is a philosophy, common to all Buddhist systems. It can be interpreted on different levels. On one of them it describes the relation of causes and effects for the origin of cyclic existence in samsara.
The twelve links: ignorance, action consciousness, name and form, the six sense spheres, contact, feeling, attachment, grasping, existence, birth, aging and death. They can be seen in the outer circle of the wheel of life.
Lama Kunga Dorje
Lama Kunga Dorje comes from Nepal. He studied in the monastery of Thrangu Rinpoche in Kathmandu. There he also completed the traditional Three Years Retreat. Since 1998 he is the Residence Lama of the Retreat Centre Karma Tekchen Yi Ong Ling in Halscheid.
Course

2020-08-15, 10:00 a.m. to

2020-08-16, 5:00 p.m.
Course fees

Dormitory:

96,00 €

Double room

100,50 €

Single room

108,50 €

These prices are all inclusive. Personal donations may be given to the teachers.