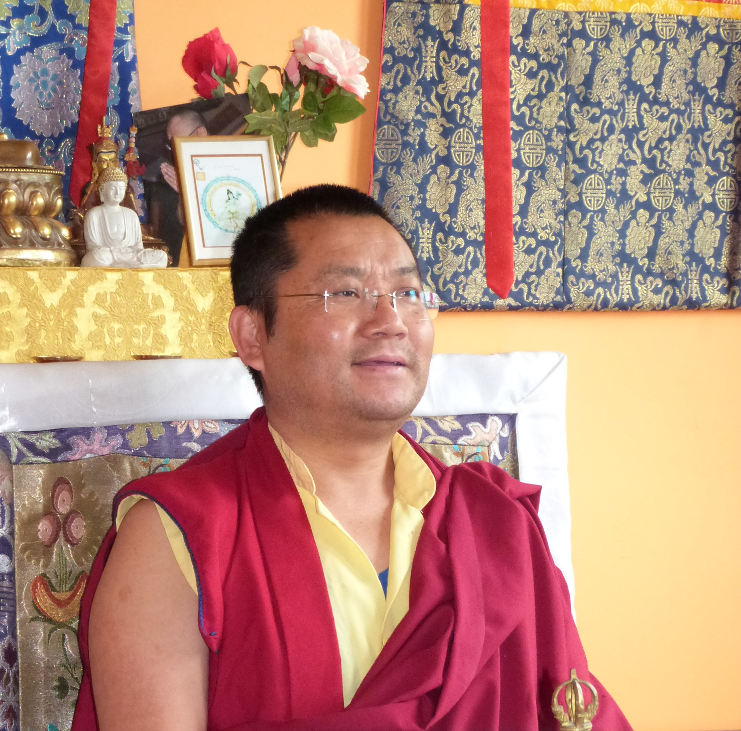 Shamatha and Vipashyana
with Acharya Lama Kelzang Wangdi
Shamatha - calm abiding ( tib. Shine) is a widespread meditation practice that aims to bring one's mind into a state of sustained calm. This is the basis for many further meditations and the basis for any further spiritual development.
Vipashyana is an analytical meditation. With its help, we investigate the very mode of existence of phenomena, both those that have form and formless phenomena, such as mind factors. "Deep insight is the means by which we can completely end mind poisons and suffering" (17th Karmapa Urgyen Trinley Dorje).
Acharya Lama Kelzang Wangdi
Born in East Bhutan in 1970, Acharya Lama Kelzang Wangdi got his education in Buddhist philosophy at the Karma Shri Nalanda university in Rumtek/Sikkim, where he studied for nine years. He completed his studies with the Acharya- and the Ka Rabjam-degree. After that he taught for several years at Karma Shri Nalanda. Since 2004 Acharya Lama Kelzang is working and living as Resident-Lama at the Kamalashila Institute.
Course

2022-07-16, 10 a.m. to

2022-07-17, 5 p.m.
Course fees

Dormitory:

119,50 €

Double room

124,00 €

Single room

132,00 €

These prices are all inclusive. Personal donations may be given to the teachers.