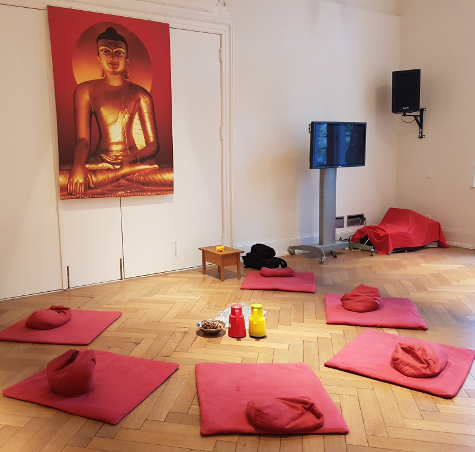 We meet once a month in Berlin to talk about everything that is close to us, to talk about Buddhist teachings and to practice together.
If possible Yogi Horst R. Brumm participates in the meetings.
We start at 6:30 pm and end at 8:30 pm. Please arrive on time, as the house will close at 7:00 pm.
We look forward to your numerous appearance. Even those who rarely manage to come to Menz are especially welcome.
The next dates

Always on the first Tuesday of the month:

January 07, 2020

February 04, 2020

March 03, 2020

April 07, 2020

May 05, 2020

June 02, 2020

Start: 6:30 pm, end: 8:30 pm.
Location

Dharma Mati von Rigpa
Soorstraße 85
14050 Berlin
Germany
Prices

The event is organized on a donation basis.